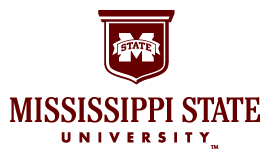 STARKVILLE, Miss.–Three Mississippi State seniors are receiving the university's 2011 G.V. "Sonny" Montgomery Foundation Scholarships.
Shaun M. Cooper of Newton, David A. Jackson of Starkville and Eric M. Page of Huntsville, Ala., are participants in MSU's Montgomery Leadership Program, and members of either the campus Army or Air Force reserve officers training corps.
The $3,000 foundation awards were established in 2007 as a memorial to the late 3rd District congressman and MSU alumnus from Meridian. Selections are made on the basis of academic achievements, as well as demonstrated leadership abilities and commitments to personal development, among other qualifications.
Cooper is a secondary education major and a graduate of Newton County High School in Decatur. At MSU, he has been involved with the College of Education Ambassadors, Phi Theta Kappa Alumni Society, Mississippi Model United Nations Security Council, Spectrum student organization, and Phi Kappa Phi honor society.
Cooper's community service projects have included work at Baptist Centers for Cancer Care, MSU's Studio School and an alternative spring break trip to Niceville, Fla.
A Starkville High School graduate, Jackson is a junior kinesiology major who joined the AFROTC program in 2008. An Air Force Field Training graduate, he was in the top third of his class. In the cadet wing, he currently is training 15 cadets for this summer's Air Force Fitness Test.
Having held other cadet wing positions as physical training commander, executive officer assistant and general military course adviser, Jackson is a deputy squadron commander for the Arnold Air Society, an honorary service organization. He becomes commander in the fall.
Page, a Virgil I. Grissom High School graduate, is an industrial technology major. Since entering MSU's AROTC program, he has served as both cadet and Ranger company commander. A 2009 graduate of the Army Airborne School at Fort Benning, Ga., he last year attended the Leadership Development and Assessment Course at Fort Lewis, Wash., and graduated in the top 10 percent of his regiment.
Page now serves as the cadet executive officer of the MSU Bulldog Battalion.
The G.V. "Sonny" Montgomery Foundation was established more than a decade ago by the late U.S. representative and former Mississippi State student body president. Designed to help carry his legacy forward, the foundation works to encourage leadership development, education, excellence in scholarship, and support of various military and veteran projects.
For more information about Mississippi State University, see http://www.msstate.edu/.