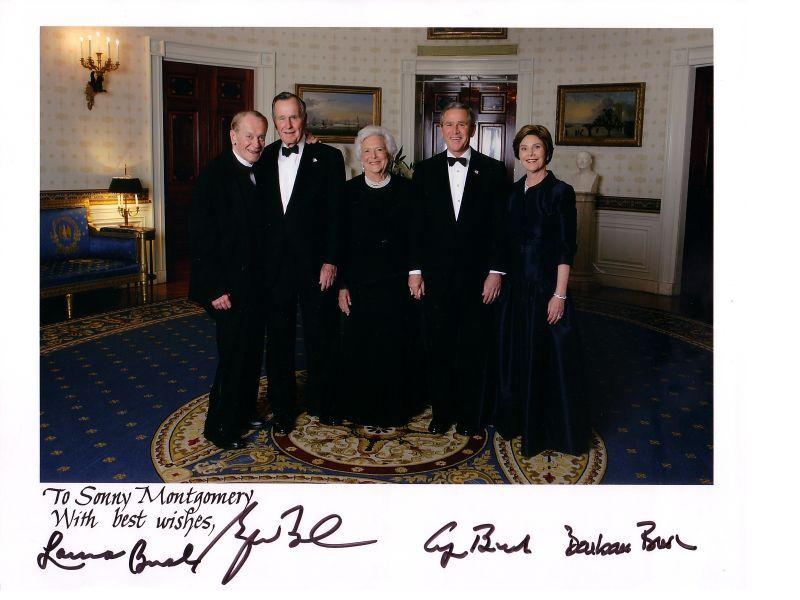 A few months following the 92 election, former President Bush (41) came by the office with his son Marvin, to visit with Sonny.
Of course all of us staffers were glad to see the President and meet Marvin, but prior to leaving, Sonny told 41, while we were all standing in front of the receptionist desk, "George you haven't seen my new knee!"
So Sonny began rolling up his britches leg and then President Bush said "Well, I'm going to pull an LBJ," and he started pulling up his shirt to show Sonny his appendix scar!
The staff got a big kick out of that as I am sure Marvin did.
Shared by Bo Maske, former Military Legislative Assistant, G.V. "Sonny" Montgomery